Los Angeles Health Directory
Helpful health resources, caring doctors, gentle dentists and reliable ancillary services aren't easy to find anywhere, and L.A. is not an exception.
Los Angeles Health Directory is dedicated to health in L.A.

URGENT Los Angeles Health News

:
Adam Krief, Los Angeles father of 3 is dying of an aggressive blood cancer. His only hope of survival is a bone marrow transplant. No donor on the national bone marrow donor registry of 13 million people is a match for Adam. 3,000 Angelenos stepped forward to help but neither one of them is a match, either.
The bone marrow compatibility test is free, painless and involves only a swipe of saliva. All the matching donor will have to do is donate blood. There is no pain, risk or surgery involved for the donors!
Adam Krief is being kept alive only until a matching donor is found. The situation is urgent and your help is badly needed. Save Adam and get tested!
UPDATE!
Live in L.A.? Join us and get tested!
Learn more about the test and the donation process
Don't live in L.A. but want to help?
*
Los Angeles Health Directory is committed to helping Southern Californians stay healthy by listing top L.A. physicians, L.A. dentists, ancillary services as well Los Angeles pharmacies, medical supply stores, etc. To the same end, Los Angeles Health Directory provides medical lookups, wellness tools and videos, descriptions of medical specialties and more!
Can't understand a medical term? Trouble figuring your new prescription? Quick Medical Lookups are here to help.
Got to see a specialist? Check Los Angeles Health Directory for descriptions of medical specialties.
Got your annual checkup and can't figure your blood pressure and cholesterol? What and how much should you eat? What's your BMI? Is your child developing properly? What's your risk of developing a heart disease? Our Wellness Tools are here to help!
All these, plus wellness videos and diseases and conditions videos to boot!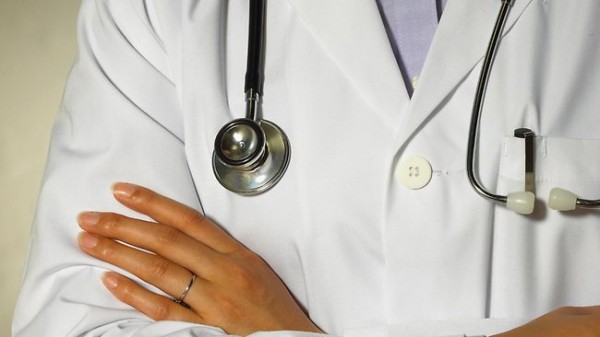 When it comes to medical doctors, a family member or a friend may be able to suggest a doctor, the choice may – or may not be – the right one for you: the doctor may not be among your health plan's providers; the doctor's location may not be perfect for you, either.
The best way to find a physician, dentist or ancillary services and health products in Los Angeles area is to browse listings of our LOCAL healthcare providers, ancillary services' providers and retailers from the comfort of your home. Learn about L.A. physicians and L.A. dentists – ancillary services' providers and health products' retailers – in advance.
On Los Angeles Health Directory, you'll find doctor listings and profiles along with links to their Websites.
Latest Los Angeles Health News

October 20th, 2016
A cancer diagnosis is scary. Cancer treatments are a great challenge. Having to cope with hair los
[...]

September 18th, 2016
As the number of post-tattoo emergency room visits rises, tattoo shops' commitment to sterilizing ne
[...]

September 18th, 2016
Zika virus may well be one of the greatest public health threats in recent history. I'm not saying
[...]
Elective procedures of course are an entirely separate category: plastic surgery is usually elective; some bariatric surgeries (such as Lap Band) can be elective as well. This means that in most cases you'll have to pay for the procedures you want out of pocket. On the plus side, you'll have the freedom to choose a doctor. (You can find a great L.A. Plastic Surgeon or L.A. Bariatric Surgeon on Los Angeles Health Directory as well.)
Take plastic surgery for example, every plastic surgeon can perform any plastic surgery procedure, there are no formal sub-specialties in plastic surgery. Still, there are some plastic surgeons who have more experience and success with some procedures than others. There are doctors whose strength is breast augmentation. Others are masters of rhinoplasty. These are, obviously, examples. How would you know which L.A. plastic surgeon is best at performing the procedure you want? Once again, that's what Los Angeles Health Directory is here for you. It features listings, descriptions and links to L.A. plastic surgeons' Websites. You can – from the comfort of your home learn more about each doctor you're considering. In other words, L.A. Health Directory can help you do the research you need to find the best plastic surgeon for your procedure.
You may also want to read interviews with L.A. physicians:
Interview with Beverly Hills' plastic surgeon (Lloyd M. Krieger, MD)
Interview with L.A. bariatric surgeon (Ara Keshishian, MD)
Interview with L.A. plastic surgeon (Dr. Andre Aboolian)
Last but not least, L.A. dentists! We all need one. Especially if you have moved, your needs or financial circumstances have changed, you might be looking for a new dentist. There are many excellent dentists in L.A. area and just like in the case of plastic surgeons, they're not all alike. With the resources for L.A. patients available on Los Angeles Health Directory, you'll be able to do some research – and learn more about individual dentists – before making an appointment….
On a different note, some L.A. patients – those who can't drive themselves to and from doctor's appointments, medical treatments or procedures – may need non-emergency patient transportation. Patient Transportation Los Angeles is a resource that might come handy.
When all is said and done, Los Angeles Health Directory is a tribute to L.A. patients. Go ahead: explore the Website and stay well Los Angeles!
Los Angeles Health Directory
1
0
1